Cruise Logistics
Our specialist cruise logistics operation was established after many years serving the marine industry with dedicated and express deliveries for ships technical spares 'in transit'.
In 2003, we were approached by a major cruise line to assist in consolidating multi department technical orders into a regular, yet singular air movement.
Our professional and practical approach to the industry was rewarded a year later with the opportunity to provide solutions for supplying Caribbean based cruise vessels with fresh produce by airfreight.
Using our specialist, temperature controlled LD3 air containers, SFS successfully reduced wastage and cut orders by 25% within 6 months, completely changing the on-board menus and the general approach to on-board catering for the fleet.
We now control the global airfreight operations, ocean freight distribution and inventory control warehousing for some of the largest and most respected cruise lines in the world, offering innovative solutions for logistical challenges.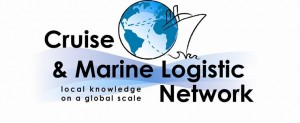 In 2009, together with our partners Blue Water Shipping (Denmark), TEfra Travel Logistics GMBH  (Germany) and Priano Marchelli C.Srl (Italy), we established a dedicated network of specialist companies to serve the Cruise & Marine Industry.The Cruise & Marine Logistic Network collectively serves the world's leading cruise lines and associated suppliers with a range of services tailored to their individual needs, growing considerably over the past few years, now with member offices covering much of the globe.